November offer on Lake Garda, Malcesine
A romantic autumn getaway
Offer valid from 29 October To 5 November 2023
November on Lake Garda
The perfect setting for your stay
Wellness under the last warm rays of the sun
Special Offer November
1 night from

€ 53,00
double room, including breakfast
Take advantage of the offer
NOVEMBER OFFER
AUTUMN ON LAKE GARDA
Hotel Querceto is immersed in the green in a hilly area above Malcesine, on the slopes of Monte Baldo..
The scent of the wooden furniture in the hall mixes with the fragrance of nature from the adjacent park outside...
from the park, there is a breath-taking view of the lake and a unique path leading to the pool framed by rock walls.
We could talk for hours about the park in which our hotel is immersed: 7000sqm of secular trees, paths and flowering meadows...

This landscape, however, must be seen to be believed: during every season, it takes on completely different colours and scents.
This is what our landscape has to offer; now we'll tell you what we offer you.
At Hotel Querceto we offer you every opportunity to enjoy an "authentic experience of well-being" on Lake Garda.
Below are the three elements that will make your stay unique – it's time to treat yourself to some R&R..
❤

WELLNESS
Do you want to bring body, spirit and soul back into harmony and step away from the hustle and bustle of every day modern life? You can at our wellness centre.
Our SPA with wooden ceiling beams offers: Turkish bath, bio sauna, Chrome Kneipp path, Finnish sauna, emotional shower and Jacuzzi.
In the relaxation area, gentle melodies help relax your mind and body, and help recharge your batteries.
❤
CUISINE
The warm hues of the fabrics and the wooden furniture convey a country-style vibe to the "La Stüa" restaurant.
The menu is in perfect harmony with the surrounding environment.
Thanks to the mountains, the water of the lake and the meadows, we have extraordinary produce, which is reflected in the local dishes, which are always traditional, but never lacking in originality.
You can choose the intimacy of a candlelit dinner in the dining room or the view on the outdoor terrace...
❤
NATURE
I have already mentioned the 7000sqm park surrounding our hotel; what I have not told you is that in this wonderful natural space, we have created small "oases":
many small and intimate furnished areas where you can read a good book, admire the view or appreciate the different scents every season.
The perfect opportunity to recharge your batteries and listen both to nature and your inner voice.
A LOT OF PAMPERING
In addition, here is a list of the things that you will never forego at our place, because we want to ensure that your stay is nothing less than perfect.
✔
BREAKFAST
Your special breakfast, right on the waterfront.
✔
PRIVATE CAR PARK
An unmissable comfort for those reaching us by car.
In our parking lot, your Porsche will be safe.
✔
BICYCLE RENTAL
We offer free mountain bikes so you can explore the local routes.
✔
INTERNET POINT AND WI-FI FREE
Always available, anywhere and for free.
✔
BAR
Nothing is left to chance: we offer fine selections of wines by the glass and an exclusive selection of whiskey, cognac, rum and grappa.
ARE YOU READY TO EXPERIENCE?
REQUEST YOUR CUSTOM QUOTE
LIVING EVERY SPECIAL MOMENT


Finally get round to what you never have the time to do...
Read a good book while being caressed by the breeze of the lake, enjoy the colours of the sunset, enjoy moments of intimacy with your loved ones, listen to the sounds and scents of nature. In our park, we have created spots for you to relax and enjoy the things you never find the time to do.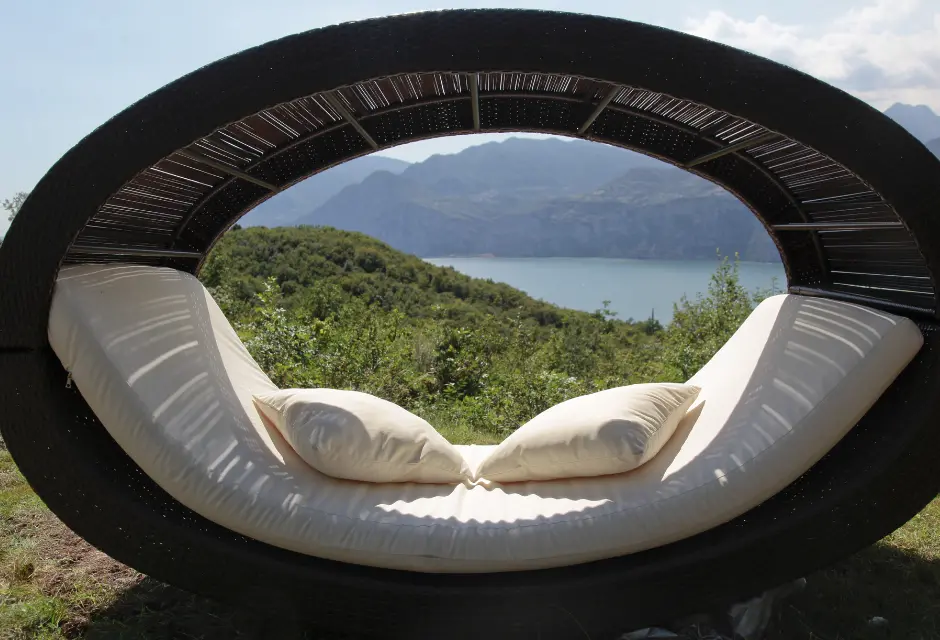 You'll be impressed by the colours...
From pink to purple, orange to blue ...
Hotel Querceto is surrounded by a spectacular landscape which, depending on the season and time of day, is tinged with spectacular colours. Each sunset is unique; you will never see one like the other, and you will never see others like the ones on the lake.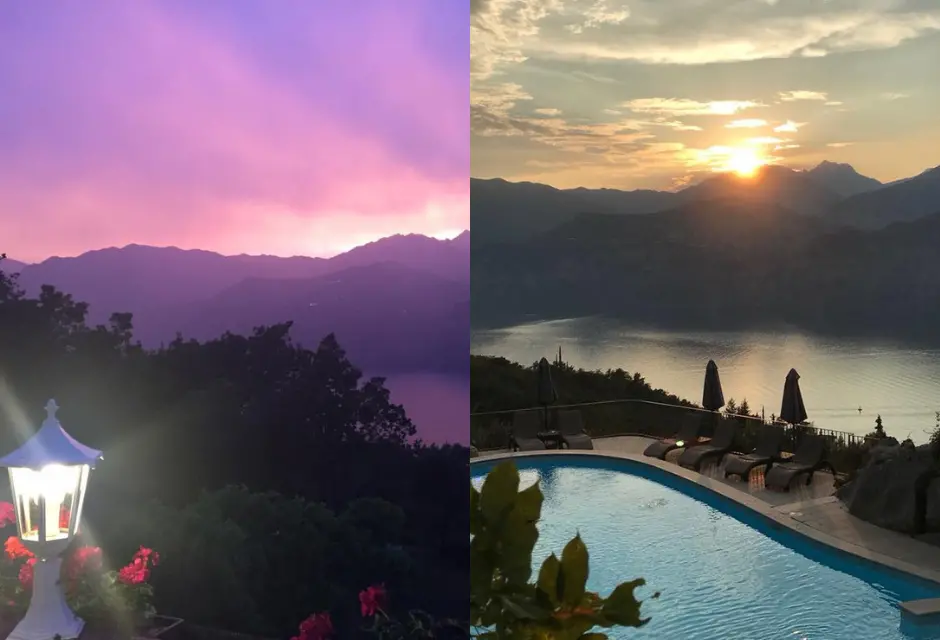 Experiences are what make a stay special here.
Whether big or small, all the experiences on offer at Hotel Querceto are worth enjoying and sharing.
YOU HAVE FINALLY FOUND THE HOTEL WHERE YOU CAN EXPERIENCE THINGS THAT YOU WILL WANT TO TELL OTHERS ABOUT
ASK FOR A PERSONALISED QUOTE
WHO ARE WE?
We are the creators of the
Garda Lake Collection.
Several hotels with different amenities spread out around the lake, which all share a wonderful view of Lake Garda.
It is not by chance that the word "collection" appears in our name.
We have not merely created a simple group or hotel chain
- ours is a collection of experiences.
Every hotel has its own personality which perfectly blends in with the surrounding environment.
We offer you the chance to choose: YOU
will decide which experience to immerse yourself in.
Only a few rooms are still available in the November deal!
Don't miss out on them. You will experience wonderful days filled with peace and quiet by the Lake.
What services will you find from us?
Panoramic swimming pool

SPA

Parking area

Gourmet restaurant

Bikes

Free Wi-Fi
Trust who has already been our guest
Perfect for a relaxing leg of our honeymoon
What an amazing hotel. The location was perfect for us as it provided a serene setting with breathtaking views of the lake. A little out of town but the free shuttle bus meant we could explore Malcesine or travel around the lake easily enough. We were happy to be away from the hustle and bustle and take full advantage of the peacefulness. The staff were amazing and had given us an upgrade to a lake view room, a bottle of bubbly accompanied with strawberries and cream on arrival and an hours free private access to the spa facilities - all as a surprise honeymoon present. Couldn't rate them highly enough. Maybe we will revisit as an anniversary treat in the future.
Read More
Dan 9