What to do on the venetian shore of Lake Garda
We provide the compass to guide you to the best experiences on the Venetian side of Lake Garda!
Pubblicato in data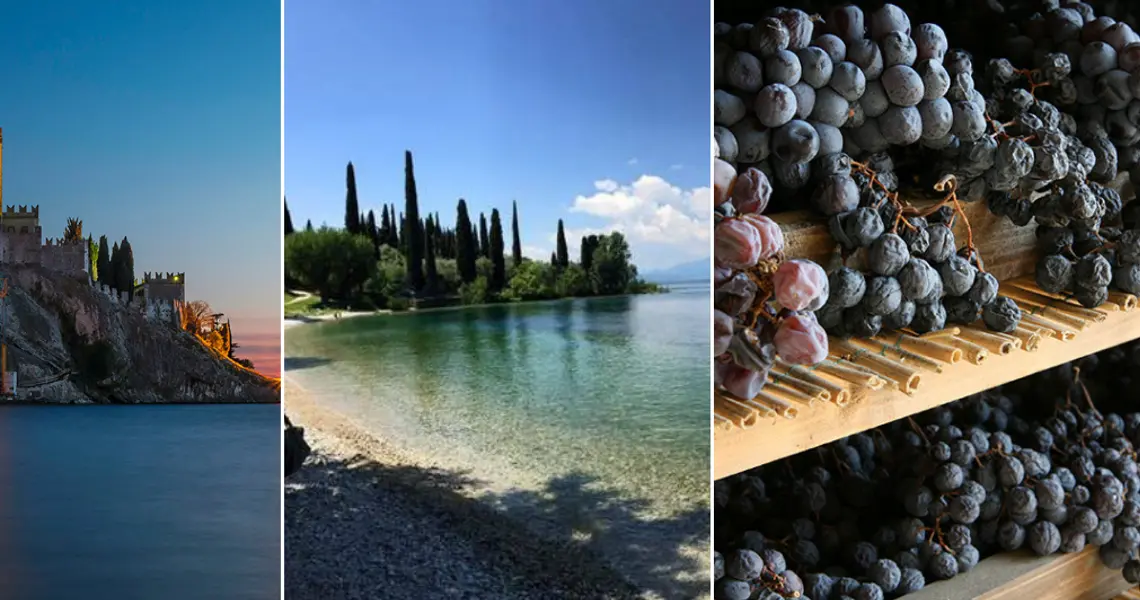 What if you're on the Venetian shore of Lake Garda?
Well, some advice on what to do would be helpful, wouldn't it?!
… That's
what we are here for!
This side of the lake also offers many experiences and activities to enjoy.
THIS ARTICLE IS FOR PEOPLE WISHING TO GO
ON HOLIDAY ON THE VENETIAN SHORE OF LAKE GARDA!
On this page, you'll find interesting information about well-known places and hidden gems, and the things you can do during your stay on the Venetian shore of Lake Garda.
Here are some activities we think could make your stay more interesting and exciting.
THE BEACHES
This side is well-known for
its many beaches and lake access,
especially compared to the Brescia lake side.
We've selected 3 beaches for you and we've specifically chosen these due to the unique experience they offer!
1) Baia delle Sirene Beach (Mermaid Bay beach)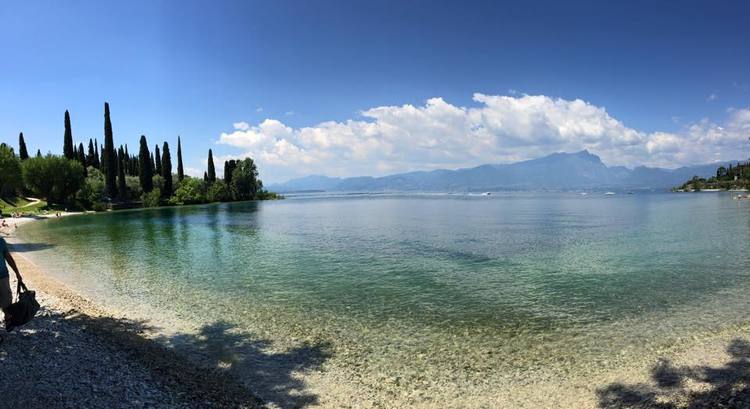 You'll find this corner of paradise located near San Vigilio.
It's a park with a spectacular beach (charges apply) on the lake; there, you can purchase refreshments such as
coffee, aperitifs, and fast food and enjoy evening DJ sets.The entry tickets include a series of amenities
such as: cabins, showers, kids' club, play area for kids, a bar, restaurant, car park, sunbed, deckchair and parasol rental.
P.S.: there are also areas where you can have picnics. We recommend watching the sunset from there - it's postcard worthy!
• Maps - Spiaggia Naturista

2) Spiaggia La Cavalla (Mare beach)
Here is a beach located in Garda at the entrance to the village; it is truly
perfect for families and children.
It has an incredible
landscape with mulberry hills.
TOP TIP: As it's quite small, it's often crowded in summer, so head down there as early as possible!
• Maps - Spiaggia La Cavalla

3) Nudist beach near Punta San Vigilio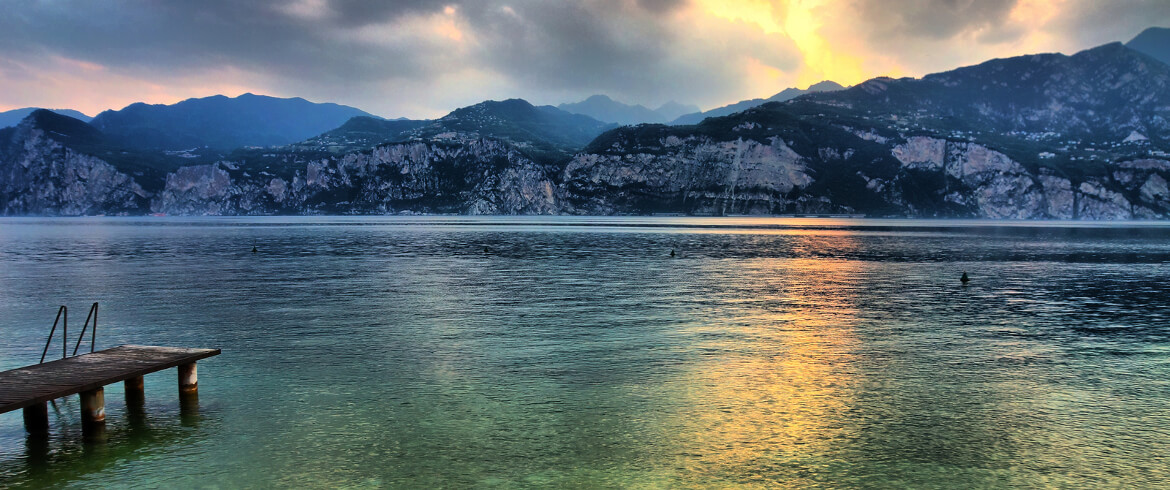 Are you looking for something a bit more peculiar?
There's a nudist beach near Punta San Vigilio!
It was voted the most beautiful bay of Lake Garda; this is why it is often very crowded (get there early in the morning!)
It is only 500 metres away from Baia delle Sirene.
• Maps - Spiaggia Naturista

LA CANTINA DEL BUON VINO (THE GOOD WINE WINERY)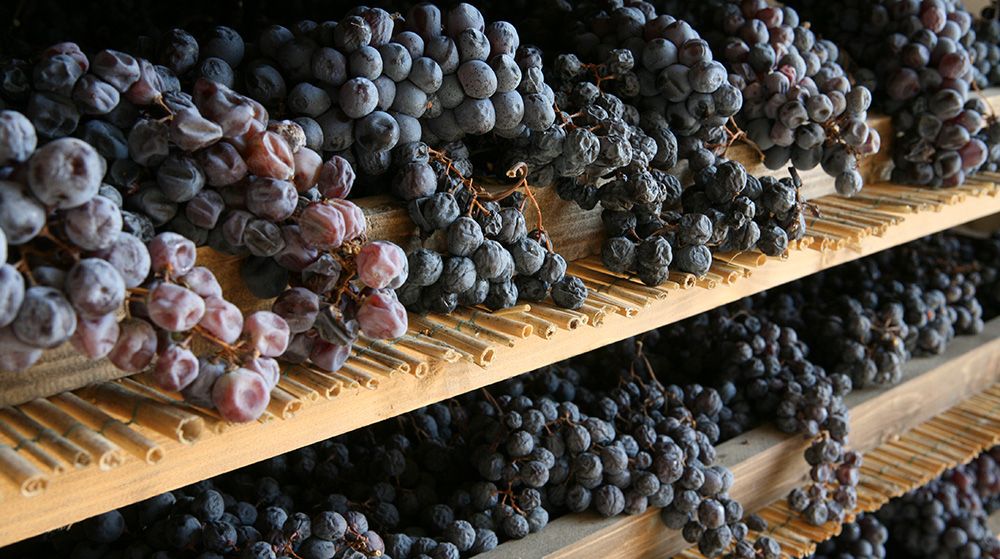 This lake shore features many famous wineries.
It is here that high-quality wines such as the Bardolino, Lugana and Chiaretto are produced.
We recommend visiting one of the most famous wineries: the Zen brother's winery!
WOULD YOU LIKE MORE INFORMATION ABOUT THE WINERY?
Here's their website:
• Maps - Spiaggia La Cavalla

WOULD YOU LIKE TO KNOW WHERE IT'S LOCATED?

Click here
, Google Maps will reveal its exact location.
THE EXCURSIONS

Malcesine Castle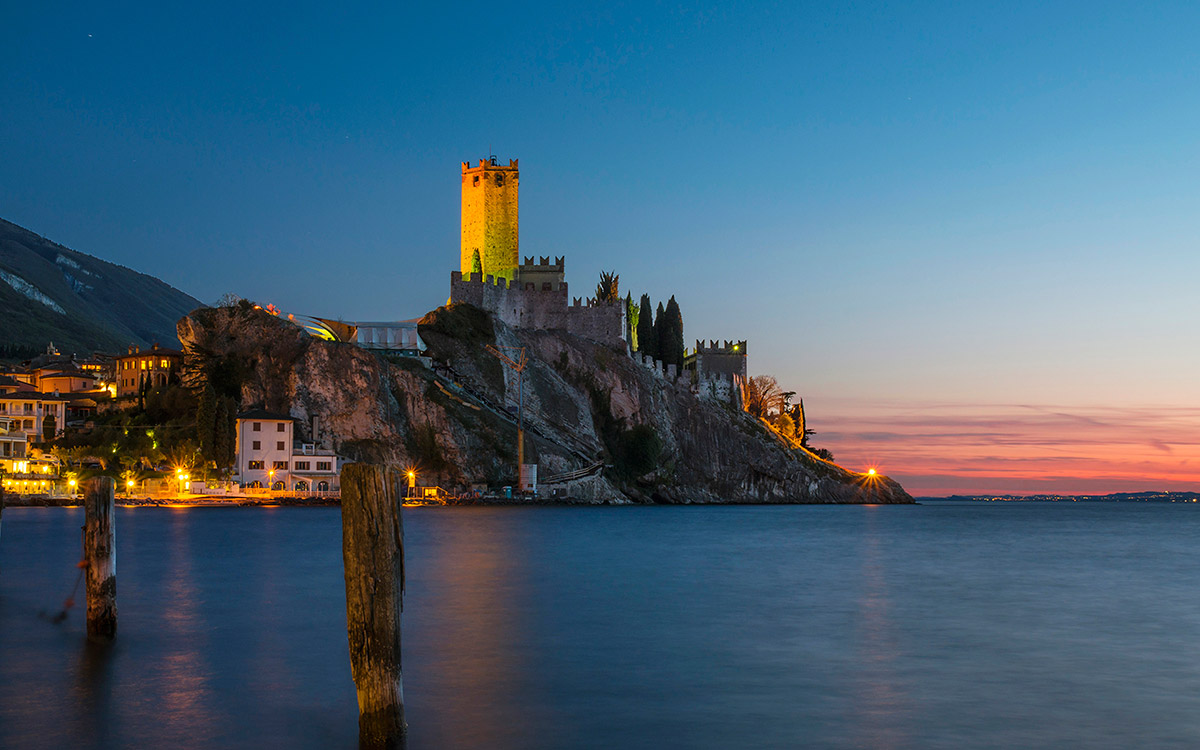 For history, culture and art enthusiasts, this could be the perfect excursion!
Scaligero Castle in Malcesine, in addition to being a highly cultural visit, will also gift you with the most extraordinary panoramic spots in Malcesine!
A TINY SUGGESTION
We recommend the "Rivellino" platform - a fantastic panoramic experience awaits you! Remember to take your camera with you!
WOULD YOU LIKE MORE INFORMATION ABOUT THE VISIT?

Click here
, and you'll find timetables, prices and much more.
2) The cablecar
This is the cablecar that takes you from Malcesine to the top of Mount Baldo!
The picture speaks for itself. It's a unique opportunity to "expand your horizons" and enjoy an out-of-this-world view.
However, Mount Baldo is not only famous for its landscape and splendid, uncontaminated nature. It is also famous because it is considered the number one spot for open air sports and activities.
The cable car "flies up" to 1,800 metres above lake level in few minutes.
WHAT ACTIVITIES CAN YOU DO ON THE MOUNTAIN?
You can ski and snowboard in winter, ride on your mountain bike, go hiking, do Nordic Walking and paragliding!
TIMES AND PRICES?

Click here
, and you'll find all the information you need.

Excursions to the Turri olive oil mill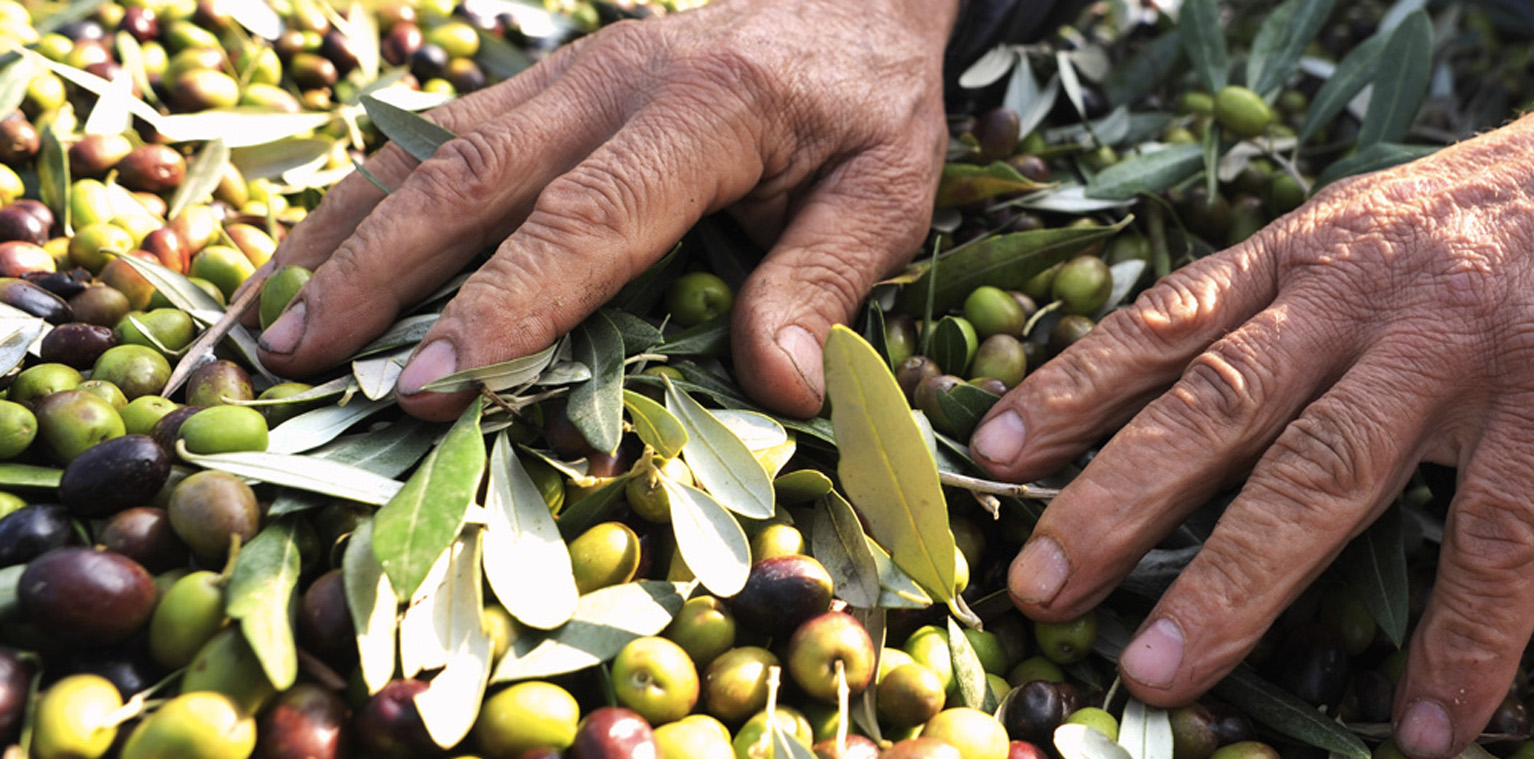 The vegetation in this area is rich in olive trees, which is odd given the location.
The altitude, however, gives life to the refined Garda oil which is produced at the highest latitudes in the world.
It is the micro-climate that is created in these conditions that makes it possible to produce olives that stand out for their incredible fragrance.
Of all the olive oil mills you could visit, we recommend one in particular: the Turri olive oil mill.
WOULD YOU LIKE MORE INFORMATION ABOUT THE VISIT?

Click here
, and you'll find information that is useful to organise your visit.
THE THEME PARKS

Gardaland
Gardaland needs no introduction.
It is one of the most famous theme parks in Europe, a place for you to spend one or two days enjoying performances, attractions and all kinds of entertainment!
WOULD YOU LIKE MORE INFORMATION?
Visit the Official website directly,
Click here!
Other theme parks
• Movieland
The new theme park dedicated to the world of film and special effects.
• Medieval Times
the medieval performance for people who love to experience the days gone by
• Jungle Adventure Park
the magical adventure park for families.
• Caneva Acquapark
The water park with the slides and relaxation of a Caribbean Island.
AN INSIDER'S TIP
Garda market
On Friday mornings, for those wishing to go for a walk along one of the most beautiful coves of the coasts, you'll find the market!
We hope you enjoyed reading this article and found it useful.
SHARE
As always, I invite you to share this with your friends
if you think they might enjoy it or find it useful.
Take care and... until next time!
Vanessa, Gianni and Carlo.