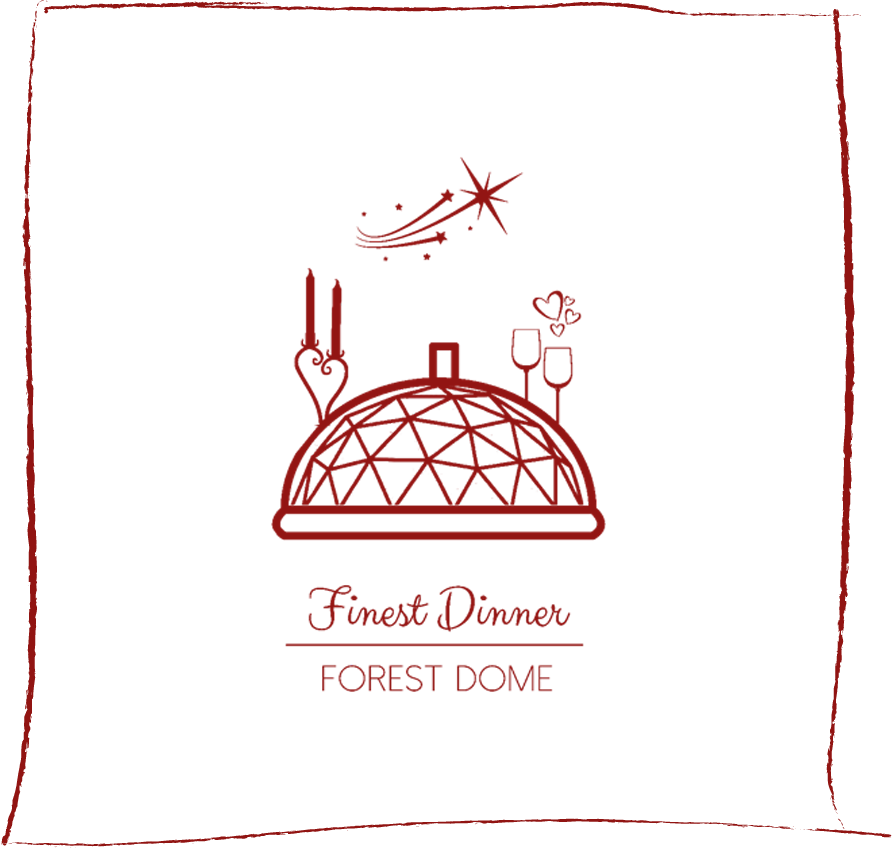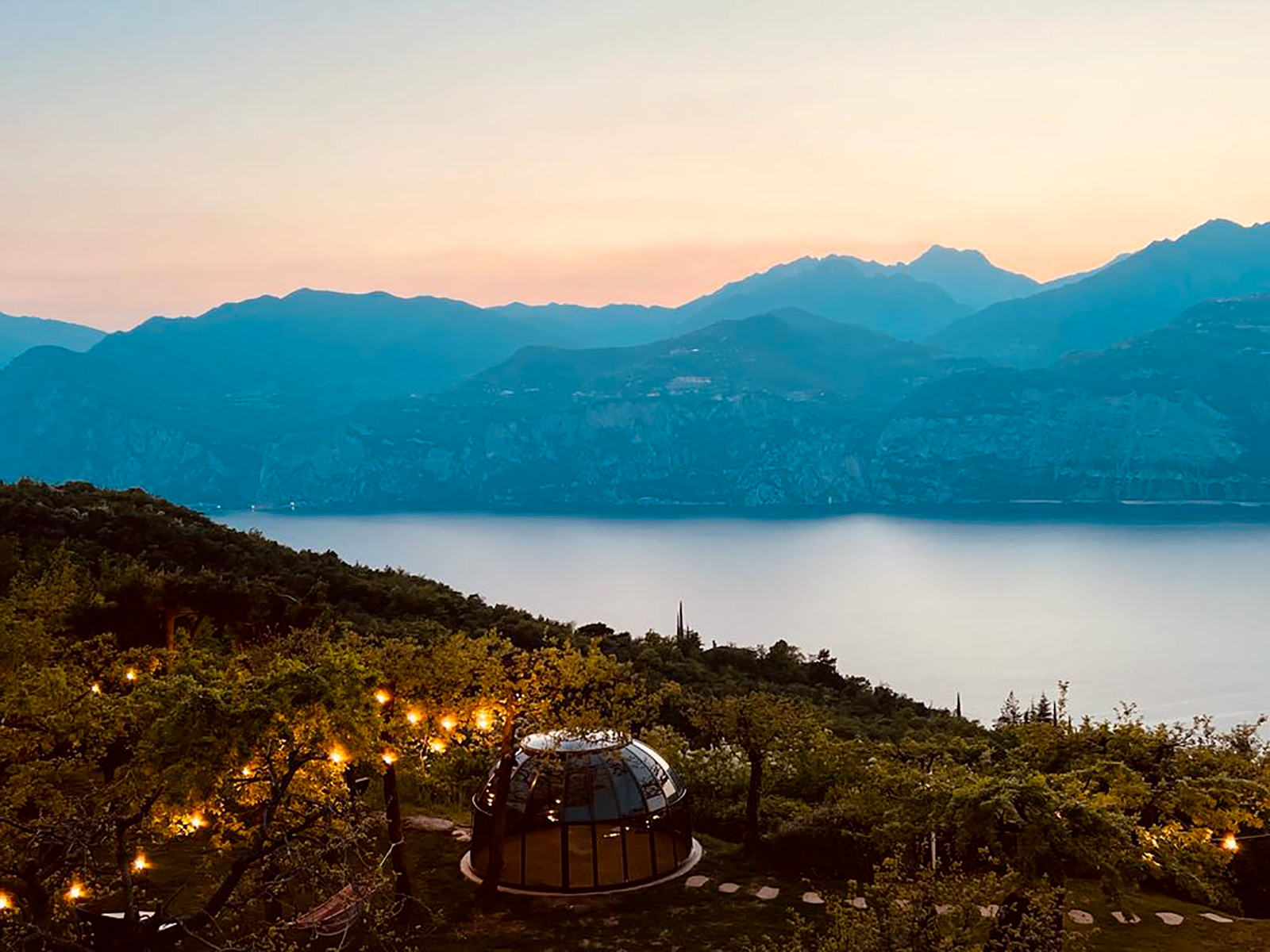 Finest Dinner
A romantic dinner under a ceiling of stars

In the pristine darkness of a wooded park overlooking the lake,
the stars are so close you can almost touch them
stretching a hand towards the sky.

In the evening, the Forest Dome becomes magical.
It is possible to reserve this area for exclusive use,
and enjoy the Finest Dinner.
A sophisticated menu served in an intimate and charming setting.

Soft lighting will accompany you while you enjoy excellent food:
your taste and sight will be enraptured by what you are tasting and watching.

Reserve your magic corner.
Euro 130,00 per couple (drinks included)




And to end the evening?
Immerse yourself in the tranquillity of the landscape, rediscover the joy of taking a moment
all to yourself in the most evocative location of all: the Spa in the Woods.

At its centre, in complete harmony with the surrounding nature,
is an intimate wooden sauna with an adjoining whirlpool bath: a place to regenerate and reconnect with yourself.

A relaxing bath amidst the moss, trunks and leaves of the trees,
illuminated by the moon, is pure relaxation.

Spa access + Finest Dinner
Euro 170,00 per couple (drinks included).